Embracing the New Era of End-to-End Channel Automation
How top channel teams are gaining competitive advantage by leveraging the full potential of cloud systems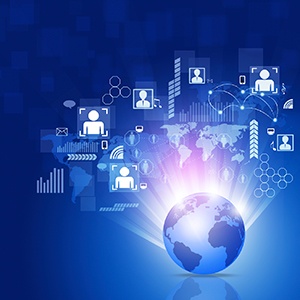 Many of today's largest B2B organizations have adopted cloud-based marketing, content management, and other mission-critical systems. However, many of them struggle with making those same technologies work for the unique needs and scale of their channel partners.
But times are quickly changing. New end-to-end, 'born in the cloud' channel solutions are transforming partner engagement and operational execution for even the largest channel ecosystems.
CCI's Steven Kellam and Peter Hornberger were joined by Scott England from Zift Solutions to share the emerging footprint of what a true global channel automation solution looks like. They demonstrate how systems for partner marketing and engagement, fully integrated with comprehensive tools for joint partner planning, team coordination, and incentives management, can offer vendors the 'holy grail' of complete channel automation that is affordable and configurable.
In this webinar recording, you will:
Learn how end-to-end, integrated cloud-based solutions built specifically for the channel are maturing and bringing new levels of operational efficiency and partner engagement to global channel programs.
Gain a better understanding of how technology can minimize the common organizational 'siloing' endemic to large channel organizations.
Get an insider's view (without the hype) at why the use of mainstream PRM, CRM, and various types of marketing automation tools have proven inadequate and costly for larger channel organizations, and what has been learned from those experiences.
See how the top channel vendors are using modern financial management and payment tools designed specifically for international channel ecosystems, to:

simplify partner-by-partner investments,
measure ROI,
dramatically improve partner experience,
and slash the lag time between campaign launch and closed sales.

Leave with an understanding of how companies are beginning to integrate the finance tools with channel automation tools to close the loop on engagement, pipeline visibility, and revenue attribution from their third-party sales.