Financial Best Practices for Channel Leaders
Laying the groundwork for intelligent growth and profitability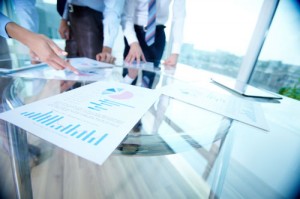 Getting the funds you need to run and grow a channel organization can be a struggle. Often channel teams are the key path to much or all of a company's revenue, yet are often woefully underfunded. You may be a superstar at partner marketing or sales strategy, but why do you often hear 'no' when trying to fund what you know you need to be successful?
The good news is you don't need to be a financial or legal expert to run and grow a program. But you do need to understand what to pay attention to, and how to measure it, and how to talk about it with the rest of the company.
CCI's CEO Debra Delaney was joined Laz Gonzalez of SiriusDecisions to walk through the crucial 'rules of the road' that will ensure your channel programs have a solid financial and regulatory underpinning, can demonstrate success, and get more funding.
In the webcast, you will:
Get helpful tips that put you on the same page with corporate Finance, Accounting, Legal, Sales, and Marketing leadership…getting you to 'yes' more often.
Learn the how proper financial management enables SiriusDecisions' 'intelligent growth' best practices framework for channel organizations.
Learn the key differences between Capex and Opex accounting and why these concepts are crucially important to every channel team.
Get a primer on key aspects of US and global legislation that have big implications for how you run, and fund, your team and partners.
Learn the crucial 3 stages of effective partner investment that will turn your channel programs into a major competitive advantage against your competitors.