Joint Partner Planning for the New Channel World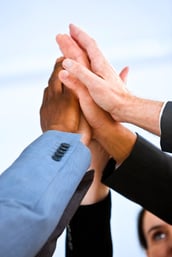 With all the changes happening in tech and telecom channels, it's now more vital than ever to be smart, efficient, and effective at aligning, engaging, and strategizing with key partners in your channel ecosystem. But how do you do this in a way that is measurable and effective without forcing your PAMs to work 14-hour shifts?
SVP Steven Kellam was joined by PartnerPath CEO Diane Krakora and CCI's Peter Hornberger to explain the keys to measurable, scalable joint partner planning success, and look at some tools that can help introduce discipline, efficiency, and accountability to the process.
In this webinar, you will:
Discover what recent research tells us about modern partner needs and use of joint partner planning.
Find out how all vendors must evolve beyond the traditional CHAMP plan model.
Learn the 3 key areas of joint planning and how to address them.
Get tips for successful joint planning across each of your partner tiers.