Key Partner Scorecarding Practices for Channel Success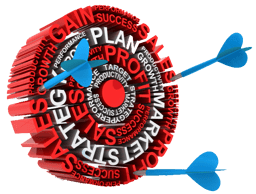 With shrinking or static budgets and more aggressive revenue targets, channel managers' success increasingly hinges on achieving, and proving, maximum return for your partner program investments. Every channel vendor measures the total bookings brought in by each partner.
However…
How many of us are adequately measuring the true value-add of each partner?
Have you ever had a queasy feeling that you're paying out too many financial incentives to partners for doing things that they probably would have done anyway?
How do you differentiate the proactive partners from the passive 'order takers' milking cozy relationships with your sales team?
And how do you best measure who is on track to make you the most money over the next ten years instead of the last ten years?
PartnerPath CEO Diane Krakora joins Steven Kellam to explore the evolving science of partner scorecarding.
In this one-hour webinar, you will:
Learn the scorecarding process that represents your company's unique aspects, not someone else's.
Discover what many of the world's smartest channel players are doing to scorecard and stay ahead of the competition.
See how the revolutions in cloud, bundled services, and virtualization are shaping how we evaluate partners.
Gain simple techniques that reveal who is most actively invested in your business, finding new opportunities, and positioning you for success.